Planning an event often involves time sensitive, detailed work which requires dedication on the part of not only the event planner, but the entire team involved in executing the staging of an event. With basic event planning knowledge and the collective efforts of clients and vendors, a successful event can be a rewarding endeavor.
Different events call for different rentals, but we would like to walk you through the major pieces that are necessary to include.
Tables:
Table rentals selections run from cocktail tables to communal Harvest tables. For formal dinners or seated events, large round top tables or rectangular tables are optimal. Events such as corporate meetings may encourage mingling by setting up an area with cocktail tables. Less formal events may set up communal tables and benches for guests. The choice often varies depending on the chosen venue. Create a floor plan which best utilizes the space provided.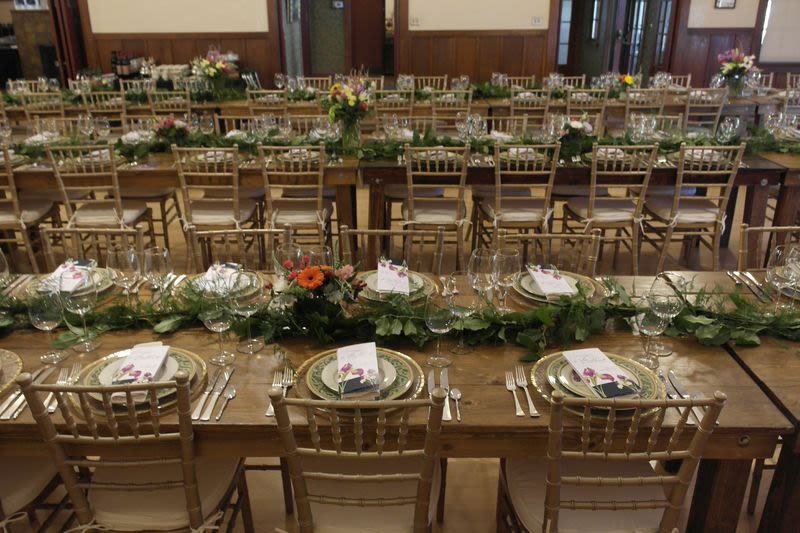 Chairs:
Sometimes selecting chair styles is intuitive- Harvest tables often go with matching benches and cocktail tables call for bar stools. For meetings or ceremonies of a long duration, folding chairs are an economical choice, but consider using a padded style for the comfort of guests. For upscale events such as wedding receptions and corporate events, Chiavari chairs are a popular and elegant style.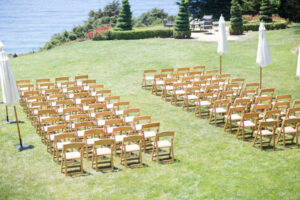 Linens:
Linens should be chosen based on theme, whether that is a color palette, pattern, or something more intricate. Don't only think about color, but the material of linens as well. An outdoor bbq would probably call for basic poly-cotton linens, but company holiday party would be better suited with lamour tablecloths and napkins.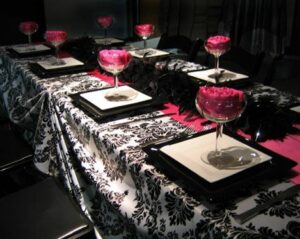 Furniture:
Many event planners are choosing to include furniture such as couches, armchairs, and coffee tables, at both indoor and outdoor events. Choose pieces that compliment the colors of your event theme and mix and match different textures for visual interest. Furniture can also include dance floors, stages, and other items meant for entertainment purposes. Furniture should be included based on the type of event, and more importantly, the size of the venue.
Décor:
Décor is the most individualized arena when it comes to planning events. Lighting fixtures, pipe & drape, wall décor, centerpieces, and other items should all reflect the event and the decided upon theme.
Tenting:
There are many factors which go into renting an event tent. When clients turn to us for tent rentals, they often have many questions and concerns that a webpage can't answer. In response to this issue, we have been working on developing a comprehensive e-book which will answer all of your tenting questions. The e-book contains several helpful sections which cover important tenting information such as deciding upon the right time and location for renting a tent, the different types of tents that are available, and renting all necessary furniture and additional event accessories. Contact us for more information.