Corporate Events Are A Stuart Specialty
Corporate functions in Silicon Valley and the Bay Area are kind of a big deal. So, when you're planning your company's next party, conference or meeting, make sure to call Northern California's most experienced corporate event rentals specialist; Stuart Event Rentals!
Got goals?
Let's meet 'em. Our experts can help crunch the numbers and meet your budget, regardless of scope or scale.
Are brand presence and loyalty serious business in your world?
We've got the tools, products, and skills to build awareness and appreciation of your brand.
Compliance concerns?
When it comes to making things happen, we know local jurisdictions and codes – along with the officials who make decisions. Considering Stuart has been locally owned and operated since California became a state in 1849, that seems only natural.
Does size matter?
We're a favorite of start-ups, pop-ups, boutiques, and Fortune 500s, who rely upon our expertise, experience and dedication to make things happen. From parties of 10 to 10,000, we've got this!
Thinking globally and acting locally
And, by the way, we love the Bay Area's pristine environment, so we take a sustainable approach to our work. When the job's done the only thing we'll leave behind are good impressions.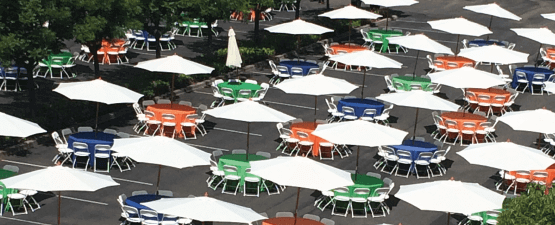 Specialties
Complex Events
Trade Shows & Exhibits & Conferences
Entertainment & Sporting Events
Branded & White Label Experiences
Check Out Our Product Catalog
A Win Win
Your brand is our brand. Behind-the-scenes we design, plan, permit, transport, setup and wrap up. When surprises arise, we've got the tools & talent to find solutions.
Our CEO shares his personal # with clients. Reliability and responsiveness are in our DNA, and we thrive on your success.
Contact us or visit one of our three Bay Area showrooms, and meet one of our expert corporate event planners. We focus on creating ideal environments and handling loads of logistics for you so you can focus on promoting your brand. For Bay Area corporate event rentals, call Stuart today!
Contact us today to discuss your needs
Our team is standing by and ready to help you create the most important event in the world at this moment —YOURS!