Have you done a search on event trends in 2017?
If you have – like we've been doing for months now – you likely felt overwhelmed by the sheer number of articles, predictions, and information overload. We sure did.
If you haven't…this is your lucky day.
Whether you'll be planning a corporate event, wedding celebration, fundraiser, grand gala, product launch, or any number of other public or private events – we've summarized a few universal predictions for event trends in 2017 that you'll want to make note of.
1. Make attendees' phones an integral part of the event
With all the planning and careful preparation that goes into every event, it can be exasperating to see guests ignoring the festivities because they're too busy staring at their phones. The solution? Incorporate their phones as an extension of the event experience.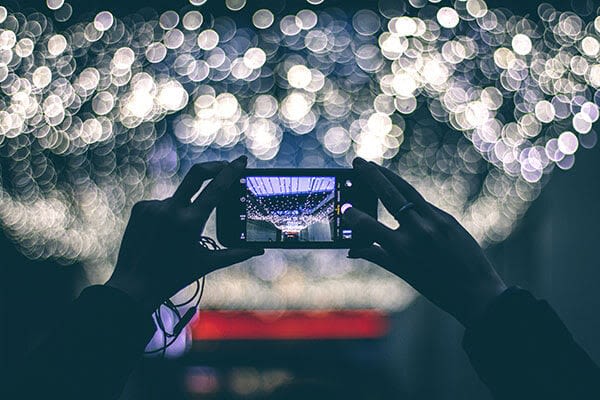 According to PlanningPod's 8 Biggest Event Trends for 2017, "Event pros may not be able to completely stop people using their smartphones, but in 2017 you will start to see lots more 'heads up' tech, like large-scale interactive games where smartphones are merely the controllers. Or broadcasting polls and crowd-streaming content (using content shared live via social media) on overhead screens (again, where smartphones only supply the content). Or simply more dynamic video, audio and audience interaction (like using an app like Crowd Mics to turn everyone's cellphone into a microphone)."
This trend is one aspect of a bigger trend, which is…
2. Interactivity is the new event buzzword
Gone are the days when guests and attendees just sit and watch. In this interactive world, they want interactive events as well. In 2016 we saw events featuring holograms, virtual reality, gamification, and other immersive experiences. In 2017, we can expect to see it get bigger and more spectacular.
In Eventopedia's article, The Expected Event Trends for 2017, they predict, "Event attendees are looking for more than conference tables and light snacks. Events have so much potential to increase attendee engagement and interaction, and event planners are making strides in finding new ways to create an experience with purpose. Mobile apps, touchscreen technology, and photo ops with instant upload and social sharing are just some of the trends we're sure will be taking the events world by storm this year."
And interactivity isn't just limited to technology.
In the article Event and Catering Trends for 2017, Vivian Perez writes, "Great-tasting food is no longer enough. Guests now want to play with their food and be surprised. Elements like: Shells that dissolve when a liquid is poured over it and revealing a main dish or a dessert; Chefs as performance artists that go beyond a chef demo and let guests get intimate with the process; Letting guests paint their plates with sauces as if it's artwork."
3. Embracing new frontiers in technology
We live in the heart of Silicon Valley and cutting edge technology, so it goes without saying that our events should reflect that. Event technology is wide-ranging and includes everything from overhead drone photos and live footage videos to LED dance floors to artificial intelligence and virtual reality.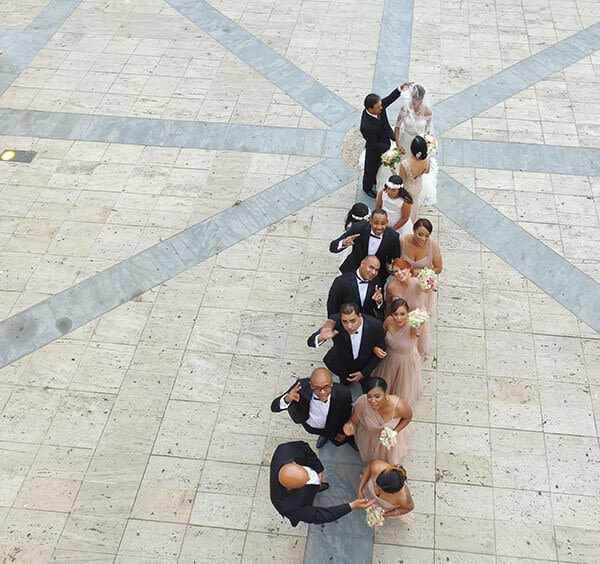 According to Vivian Perez's Event and Catering Trends for 2017, "The biggest technology that we will be seeing more at events will be Virtual Reality. The usage of this technology doesn't have to be just for high-end events. It is actually a technology that can be pretty inexpensive to implement. Viewers like Google Cardboard make this technology very affordable and easy. Look out for venues using virtual reality tours of their spaces for planners that are not local and wedding photographers offering virtual reality filming to wedding clients."
4. Being mindful about sustainability
For decades, the San Francisco Bay Area is one of the leading trendsetters in sustainable living. In 2017, we'll be taking our sustainability mindset to new levels in our events. And we're not just talking about repurposing, recycling and using environmentally-friendly materials.
In 5 Future Event Planning Industry Trends You Need to Know About, Sheryl Connelly writes, "Other trends in this space include offering sustainable, fair-trade food options and donating anything leftover or unused (ranging from food to flower arrangements to bottled water) to community organizations like homeless shelters or senior living facilities."
5. Using unexpected venues
Event organizers and planners are always looking for experiences and products that new and different. In 2017, they'll look for non-traditional spaces that will surprise their guests (in a good way).
In Eventopedia's The Expected Event Trends for 2017, they explain, "Gone are the days of the conference center and expo hall. Industry professionals are already seeing a rise in requests for a unique space outside of conventional venues. From wine distilleries to airplane hangars, the venues of 2017 are anything but ordinary."
And in Endless Entertainment's 2017 Event Trends That Will Grant Your Events An Edge Next Year, they discuss the "pop up" event venue trend. "Aside from using new venues, organizers are also getting into the 'pop-up' event bandwagon. This is the use of an unlikely place that has been remodeled to fit the brand or event's message. These events are usually announced shortly before they begin, tapping into the surprise factor. The old, familiar, unsuspecting place is then found to have been transformed into an experiential location, to the delight of the audience."
These are just five of the many predicted even trends in 2017 for the event and party rental industry. Are you ready to start incorporating them into your upcoming events? Do you want to push some boundaries? Stuart Event Rentals is ready and able to take on whatever you have to throw at us. Bring it on.