A Brief History
Villa Montalvo is a wonderful place to visit. Built in a two year span between 1912-14, it was formerly owned by James D Phelan, a former three term mayor of San Francisco.
Upon his death, Mayor Phelan bequeathed the property this way, "I would like the property at Saratoga, California, known as Villa Montalvo, to be maintained as a public park open under reasonable restrictions, the buildings and grounds immediately surrounding the same to be used as far as possible for the development of art, literature, music, and architecture by promising students."
The Perfect Setting for a Wedding
These days, Villa Montalvo is a very popular spot for weddings. According to their website, they are completely booked for weddings in 2022. Sophia & Andy were able to secure the venue, and with the help of the team from Charmed Events, along with Stuart Event Rentals – and several other vendors – turned the grounds into a romantic fairytale wedding.
Stuart Has Supplied Numerous Weddings at Villa Montalvo
Simple white Resin folding chairs and beige market umbrellas were used for the ceremony.
Afterwards, guests were taken to a reception fit for a princess where they dined off our White Stoneware china on top of communal tables covered in grey linen and seated on our Ghost Chairs.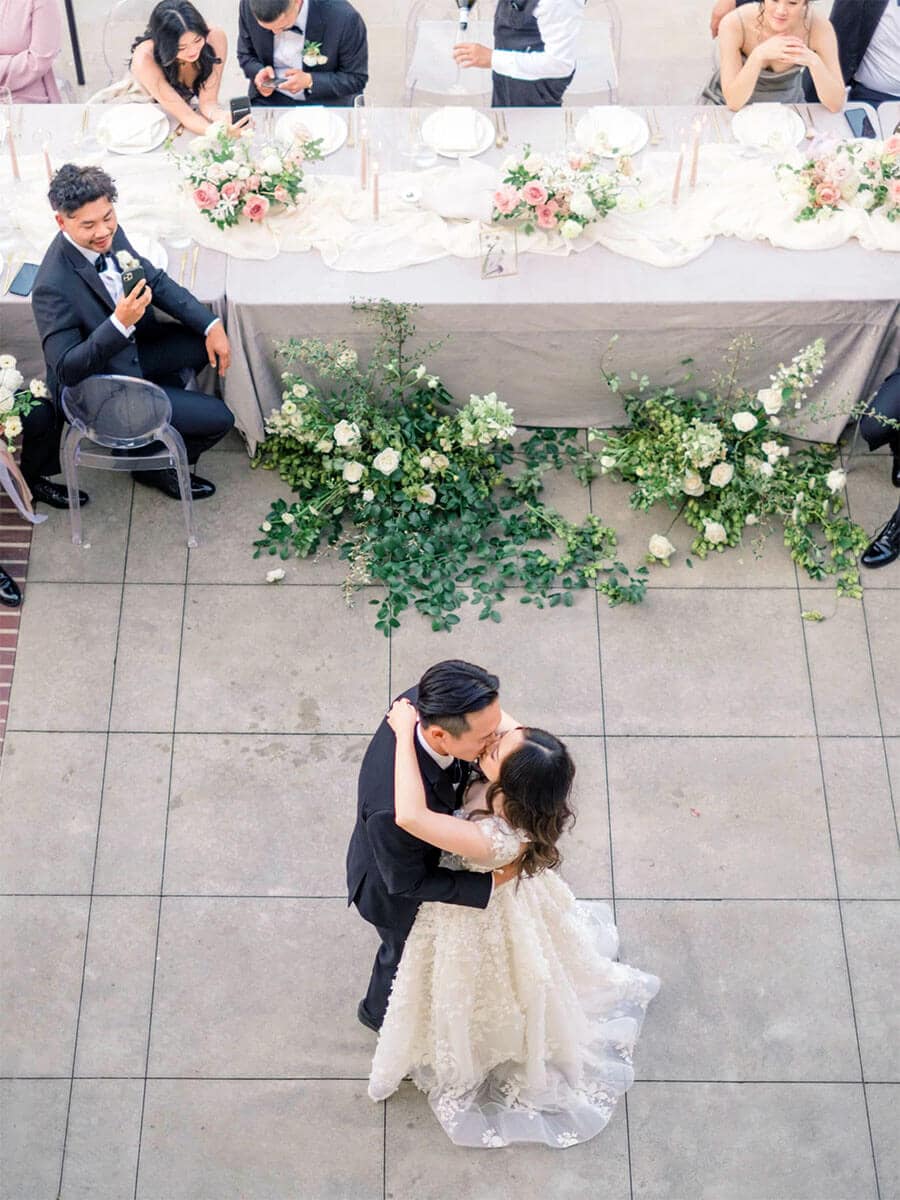 The wedding was so beautiful, it will be featured on Style Me Pretty.