Celebrating a Meaningful Milestone
A Quinceañera is a cherished cultural milestone that marks a young girl's transition into womanhood. Rooted in Latin American traditions, this event is a celebration of growth, maturity, and the beginning of new responsibilities. To make your Quinceañera party a super cool event, consider the role of party rentals to help in creating an atmosphere of elegance and fun for memories to last a lifetime.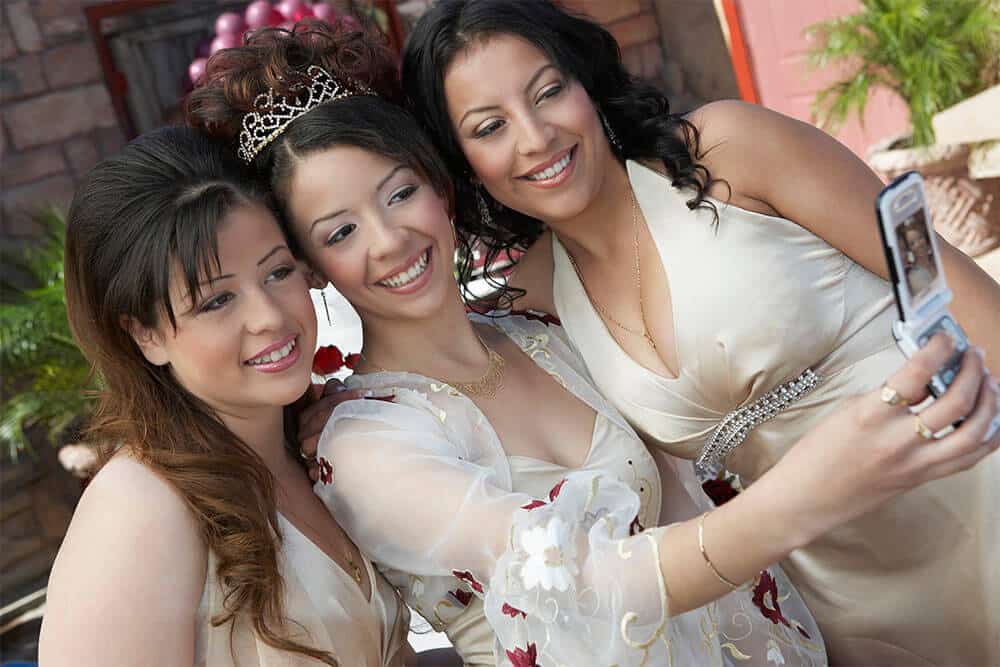 The Quinceañera Tradition
Popularized in Mexico over hundreds of years, the Quinceañera is widely celebrated throughout Latin America, Spain, and the U.S. As the name implies, a Quinceañera is the celebration of a girl's fifteenth birthday and is considered to be a rite of passage into the next stage of life. The special day is a blend of religious and social customs, symbolizing a girl's journey into adulthood. Family and friends gather to honor the Quinceañera as she prepares to embrace new roles and opportunities.
For most girls, this will be the biggest birthday party of their young life so far, so it's important to plan ahead!
Party Rentals that Transform the Celebration
Choosing the Right Venue
Finding the perfect venue is the first step in planning a Quinceañera party. Many event spaces cater to Quinceañeras and offer a range of options, from grand ballrooms to intimate gardens. The chosen venue should fit the celebrant's personality and preferences, as well as accommodate the number of guests and the planned activities.
Tents and Canopies for Outdoor Charm
If celebrating outdoors, tents and canopies offer shelter without sacrificing ambience. You can protect guests from the elements while preserving the natural beauty of the surroundings. They also provide additional space for guests to lounge and mingle, as well as for dining and dancing.
Staging and Backdrops
Set the stage for the Quinceañera's grand entrance and key moments. An elegant stage, or red carpet, with customizable backdrops not only adds glamour but also creates a focal point for photos, video interviews, and speeches. The honoree takes center stage, making her feel like royalty.
Décor and Ambiance
The atmosphere and mood will be largely influenced by the choice of décor. Decorations, theme, and color scheme, play a pivotal role in transforming the venue into a fairy-tale setting. Selecting the right color linens, table cloths, floral arrangements, and decorative elements that align with the Quinceañera's taste is essential to making her special day personal and unique.
Stuart Event Rentals can provide everything from elegant table centerpieces and chair covers to dazzling lighting arrangements that enhance the overall atmosphere and make your Quinceañera party truly magical.
Chic Lounge Furniture
Create stylish lounge areas where guests can relax and socialize. Plush seating, coffee tables, and ambient lighting add sophistication and comfort. These spaces encourage mingling, refreshing and offer a break from the dance floor.
Stunning Table Settings and Linens
Dine in style with table settings and linens from Stuart. Matching china, glasses, and cutlery add a touch of class to your sit-down meal. A visually appealing table will enhance the dining experience, making it special for both guests and the girl of honor.
Catering Equipment
Good food plays a significant part of any Quinceañera celebration. Stuart Event Rentals has everything you'll need to handle the cooking and serving of food or drinks, including catering equipment, buffet setups, chafing dishes, and utensils, creating a delicious dining experience for you and your guests.
Professional Sound System and Entertainment
A high-quality sound system ensures clear announcements, speeches, and music. Professional DJs curate playlists that cater to different generations' musical tastes, ensuring everyone has a great time.
Of course nothing beats live music. Hiring a professional Mariachi band to play traditional favorites early on is a great way to liven up the party.
Dance Floor and Lighting
A proper dance floor with dynamic lighting can completely transform the atmosphere. Whether for ballroom style dancing or contempoary hits, a well-lit dance floor encourages everyone to get down and boogie! Create an inviting and exciting ambience that complements the spirit of celebration.
Photo Booth Fun
As an added fun feature, consider photo booths to capture candid moments and provide added entertainment. With fun props to play with and personalized backgrounds, they encourage a guests to make a permanent, personal keepsake to remember the day.
Making Your Quinceañera Truly Special
With the help of a professional party rental service like Stuart Event Rentals, you'll be able to experience a truly cool and memorable Quinceañera celebration with an incredible atmosphere and an awesome vibe.
Personalized touches, such as customizable backdrops, table settings, and dance floors, reflect your celebrant's unique style and personality are details that you and your guests will always remember. The fun, interactive features like photo booths and dance floors, encouraging guests to participate and enjoy themselves.
Comfort and enjoyment are ensured by providing comfortable seating and lounges, creating spaces for relaxation and making the event inviting and enjoyable for everyone.
This includes outdoor adaptability in the form of tents and canopies, where you know you'll be covered come rain or shine.
Professional sound and lighting equipment guarantee that everyone will be included for music, dancing, announcements and festivities.
Party rentals not only enhance the atmosphere but also contribute to the joy and cherished memories shared with family and friends on this very special day.