There are so many reasons to have an outdoor wedding during spring or summer in the Bay Area. The weather is perfect, flowers are blooming, and nothing beats natural lighting. However, in order to avoid any last minute fiascos, it's important to incorporate the following essentials that will have you covered, should anything unexpected occur.
Tenting:
If you're set on having both the ceremony and reception outdoors, that's great. But you'll want to have some sort of covering for your guests should the weather not turn out as anticipated. Tent rentals are a wonderful way to go because they still give the illusion of being outdoors, especially if you choose one with clear walls or ceilings. Having your dance floor and dinner tables beneath the tent will ensure that your guests are safe from blistering hot weather or unexpected rain.
Lighting:
Lighting is not only practical, but a beautiful décor element. Stringing twinkle lights across a canopy creates an ethereal look, while hanging chandeliers makes an elegant statement.
If the weather is expected to cool down significantly in the evening, tower heaters are a portable source of both warmth and light.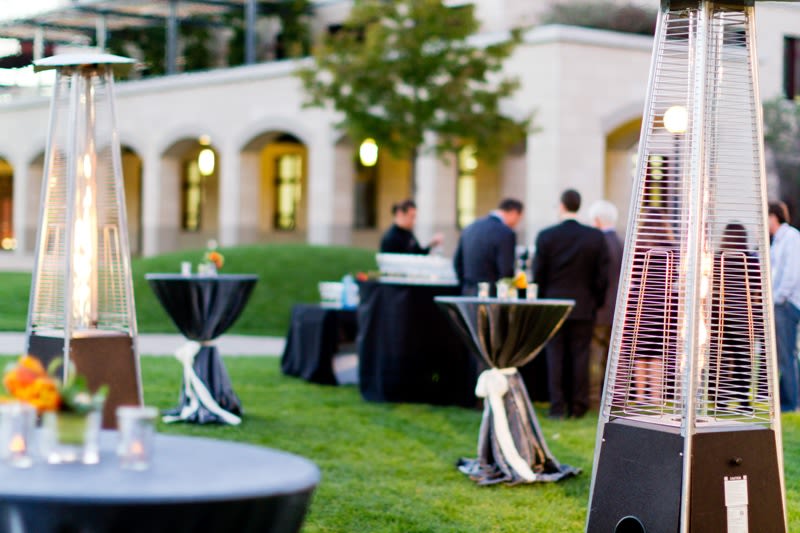 Keep it comfortable:
Bring the comfort of indoors out to your guests! Lounge furniture rentals provide an enjoyable and stylish setting for everyone to spend plenty of time together. Our white metro furniture collection is simple but elegant, and can be incorporated into nearly any event design.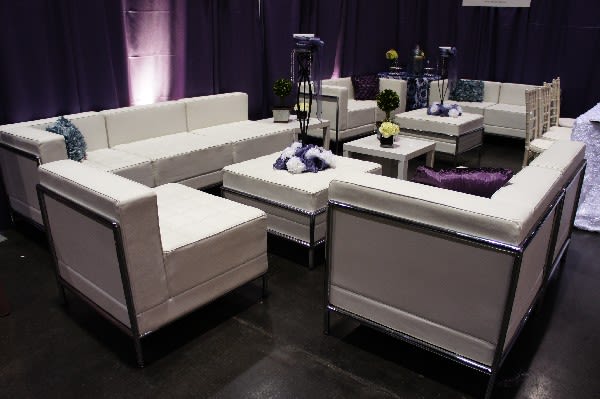 Food:
With the possibility of warm weather, it's important to have beverages available for your guests to stay hydrated. On the other hand, if it's cool out, it's also a gracious touch to have warm drinks on hand.
Buffet chafers are essential rental items for outdoor weddings. It's important to keep the food provided at the appropriate temperature, as well as covered, to protect it from outdoor elements. This will ensure that the first guest and the last guest served both enjoy the same delicious meal. They will be sure to appreciate it!
Do you have any tips or ideas for outdoor weddings? Whether you have planned one before or are in the midst of doing so at this moment, we would love to have you share your thoughts with us on our Facebook or Twitter page.