For those living in the beautiful Bay Area, there's no reason to strictly reserve outdoor parties to the warmer months of spring and summer. As the temperature starts to go down with autumn rolling in, you can still host a wonderfully cozy outdoor party by adding a little extra light and warmth to your venue. Various party rentals and inviting accessories chosen to help keep guests comfortable during chilly weather can keep everyone toasty and content throughout your party.
One of the challenges of setting up an outdoor autumn party is ensuring warmth, particularly after sunset, but there are several simple rental options that can provide heat, depending on your venue and party theme. For a more casual event, you might consider creating a bonfire or renting a fire pit for an atmosphere reminiscent of camping, with its comforting crackle and smoky aroma. A bonfire is a fun area for guests to gather around, share stories, play games, and roast marshmallows.
Patio heaters and tower heaters are additional sources of heat which are both practical and suitable for outdoor parties.
Both are elegant and versatile choices, standing tall and sleek, but patio heaters can play more subdued roles within the venue, while tower heaters showcase an exciting flame, sure to enthrall guests.
Lighting is another important venue aspect to consider as autumn nights gradually begin earlier. While the same accessories that you choose for keeping guests warm can offer assistance, adding small lanterns, twinkle lights, and candles can brighten up the space further, while ensuring that guests can clearly see pathways and avoid accidents. Lighting is an opportunity to get creative and really utilize the space of your venue, whether it is by twisting strings of light around tree trunks, or hanging them above your venue like a canopy of stars.
Candles are classic lighting accessories and you can choose from any number of scents and colors applicable to your theme. An increasingly popular technique for displaying candles is by placing them within mason jars and then lighting them. The jars both magnify the glow of the flame, and protect guests from the fire.
During autumn events, it's best to embrace the weather by using it to the party's advantage and originality. Consider arrangingcouches around a couple of coffee tables, and cozying them up with throw blankets and plush throw pillows for an intimate and inviting set up. Guests will love sitting in this environment, enjoying conversations over coffee or other hot drinks.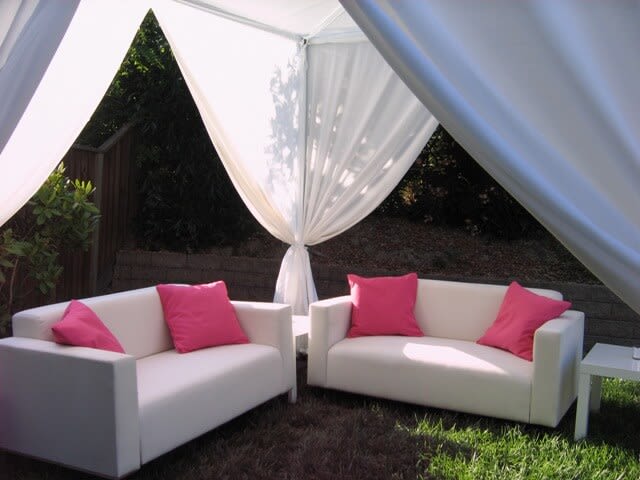 With the right equipment, some extra heat, and a spark of light,this time of year can prove to be the ultimate season for throwing a warm and vibrant party.