The lighting used to furnish an event is an important albeit often overlooked component of party design. Ceilings, walls, pipe & drape, and even floors are all areas that can be furnished with various kinds of lights.
Chandeliers:
Chandeliers are not only elegant, but also efficient. They can be hung within buildings or tents. Chandeliers have always been popular for weddings, dinner parties, and formal functions. Hanging multiple chandeliers from the ceiling has been a trending design scheme in the recent months.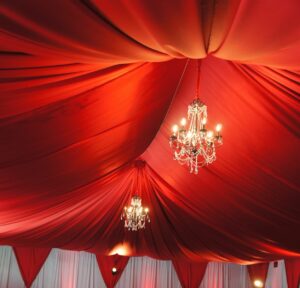 There is an incredible range of chandeliers available for rental, so it's simple to find a style to mesh well with your theme.
Twinkle Lights:
Twinkle lights are incredibly versatile. There are many different ways they can light up a venue while also playing a part in the general décor. Many strings of lights can be combined to create a canopy over an area, such as a dance floor.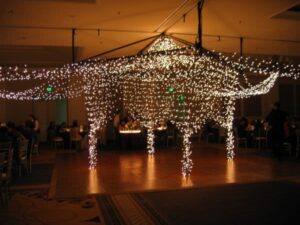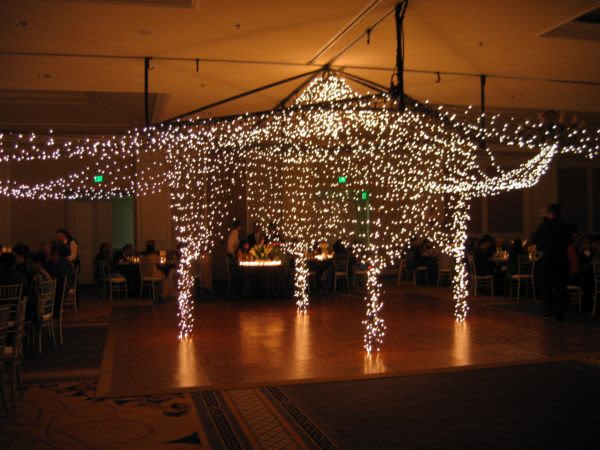 They can also be wound around columns woven within tent swags, or simply draped against walls.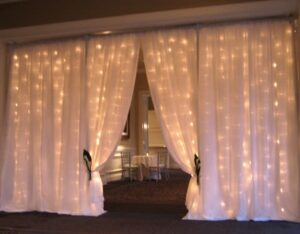 Gobo Lights:
Gobo lighting allows one to project patterned images or a custom image across the expanse of the venue floor or against a flat surface, through light. This particular type of lighting can be tailored to any number of events, as you can custom design the image or pattern you want to reflect your party. For weddings and other celebratory occasions, names and additional text can be a great touch.
Before

After
LED lights & Up lights:
LED lights and Up lights are two alternatives for decorative lighting. LED lights come in a variety of colors and can direct light in a particular direction, such as against tent drapes.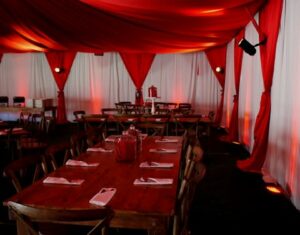 Up lighting works in a similar manner, but uses a colored gel to project different shades. Up lights can create dramatic affects when shone against stark columns and other bare surfaces.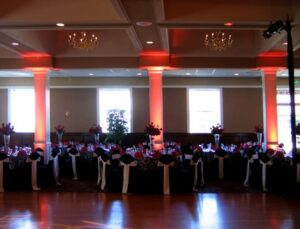 To learn more about our lighting selection and services, please contact us at [email protected] or call us at 800.400.0543.