How to Cover Your Pool for Parties & Special Events
Not too long ago the Stuart Rental team transformed a pool into a stunning temporary dance floor, and it got us thinking some of you party planners out there might be wondering what your options are regarding venues with pools. If you love your choice of location but are not looking to have a pool party, converting the pool into a dance floor is not only a practical choice but one that will prove to enhance the event experience.
Many party hosts determine their backyards as the perfect venue for a wedding, or any number of celebrations they may be planning, and we agree this can be an optimal choice. However, that large pool in the center of it all can be a bit of a liability.
Luckily, there's a pretty great solution for it- cover it up with a dance floor!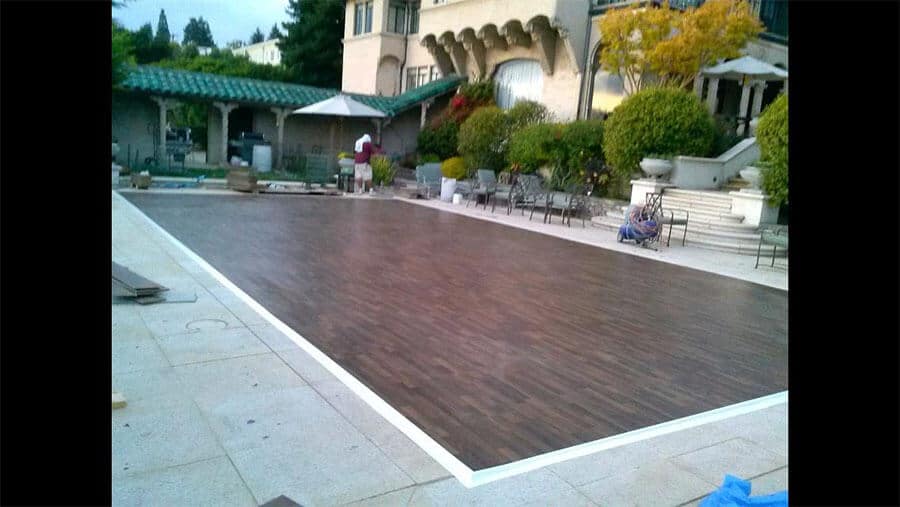 Convert Pool Into Dance Floor for Party
This technique turns an area that guests may have otherwise had to avoid, into a functional space that is integral to the celebration.
If you have a venue in mind but are deterred by the presence of a pool, this method is a great alternative to relocating your event. It immediately converts the area into an elegant and party-appropriate setting.
The process takes a little time and requires a capable team of workers, but ultimately the results are striking and worth the extra attention.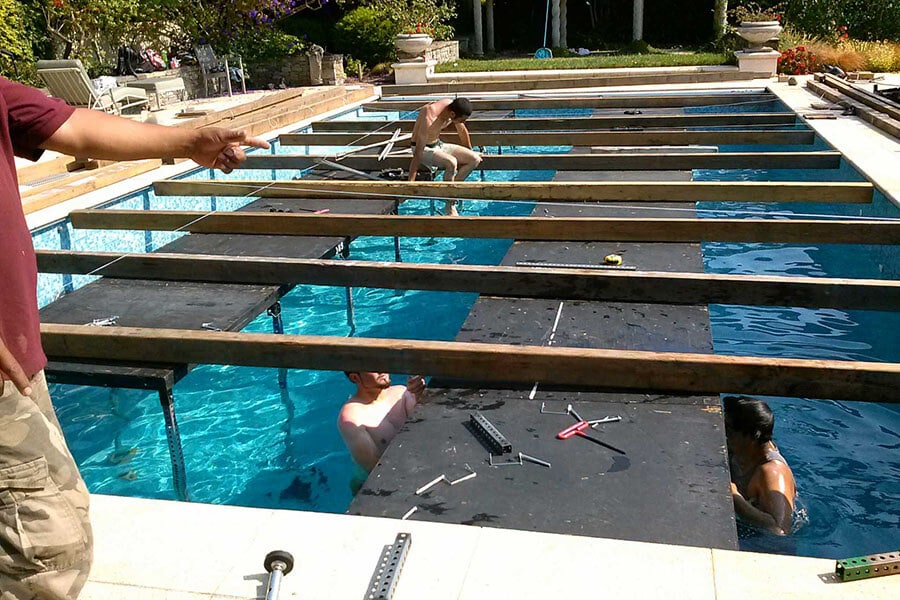 Pool Cover Dance Floor for Wedding
The example of the pool being covered pictured above was for a beautiful private wedding that took place at a sprawling residence in Piedmont.
This particular dance floor took a day and a half to install, but the process of installation varies from venue to venue.  Within the actual pool, a scaffolding-like base is installed, that is both completely stable and reliable while doing no damage to the pool. After the base was installed, a plywood subfloor was secured on top. Sections of Pergo flooring were then fitted upon the subfloor to complete the dance floor installation.